ROLE
Contract Information Architect + Content Strategist
Led and completed all activities described.
Contracted by FleishmanHillard to support their unusual effort to redesign a client's site.
THE CHALLENGE
Refresh the design of the site as it was 12 years old.
Improve the usability of the site and reduce the number of inquiries to CTIA for information that is on the site.
CTIA's site targets Members (Wireless Carriers and Supplies) and the Media. The objective is to convey CTIA works hard for them, CTIA is the omni-source of industry information, and CTIA membership is beneficial.
The contracting agency has a minimal budget and has inherited the project from an agency who backed out. They do not usually redesign such large sites, and brought me in to set the direction for the site's experience. Previous agency did minor user research, and promised card sorting.  Minimal interactions with the client revealed a minimal engagement and expectation of the site, and the ability to maintain it. Contracting agency reduced my hours to 100 because of budget constraints, and scheduled delivery of a sitemap and content delivery in 10 business days.
THE APPROACH
I reviewed over 700 pages to quickly evaluate the existing content; conducted 10 card sorts with CTIA Stakeholders; reviewed Contracting Agency's stakeholder interview notes and drafts of user profiles, and draft a new site structure.
I used card sorting with stakeholders to learn additional information about the relationships with target audience and different groups within CTIA. I conducted cluster analysis to identify and validate groupings and nomenclature.

Explaining my recommended direction for navigation – Pyramid to improve user satisfaction and better tie the user task to the organization's goals.
THE RESULTS
I culled existing content down to 200+ relevant pages with recommendations for a new structure and nomenclature – Grouping content according to projected user priorities including implementing heuristics – landing pages must communicate the breadth of content within section including clear pathways for users' primary tasks and the most frequently accessed assets available on the landing page.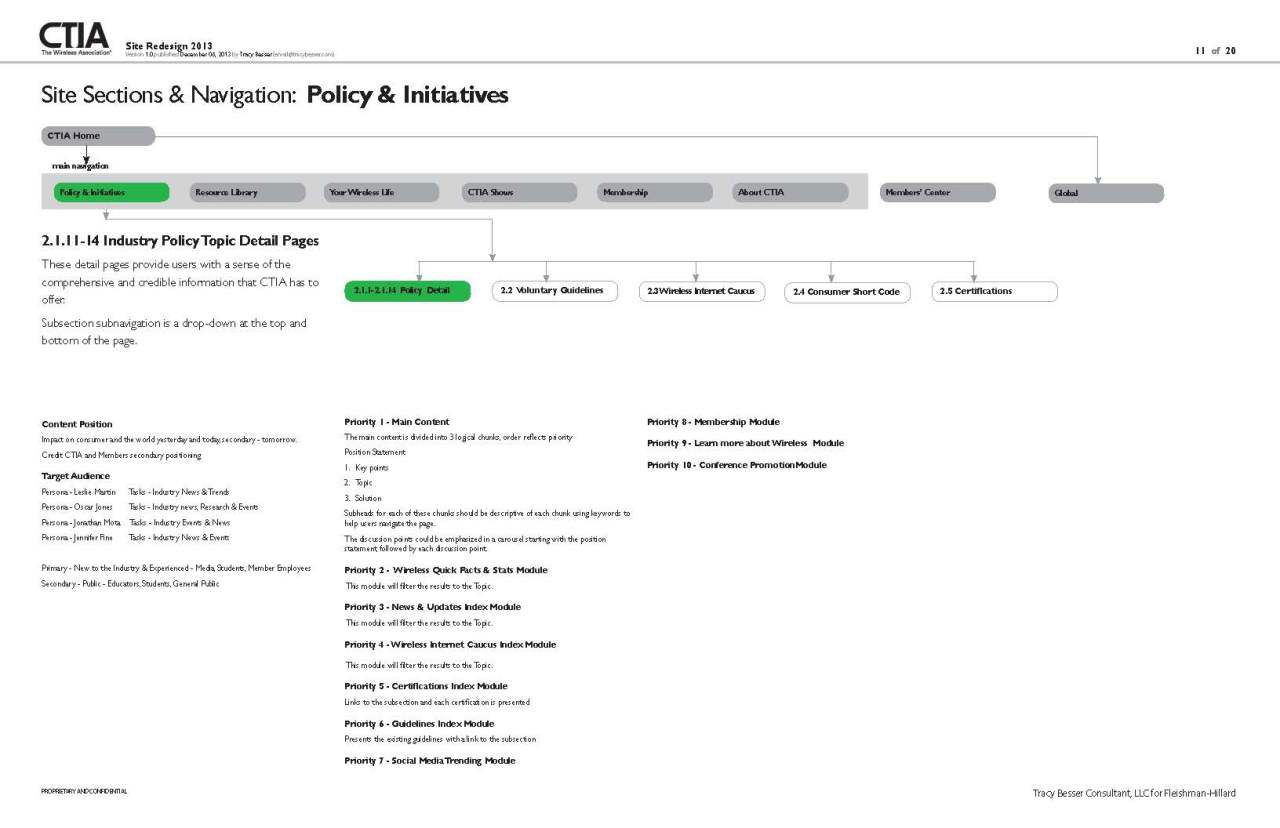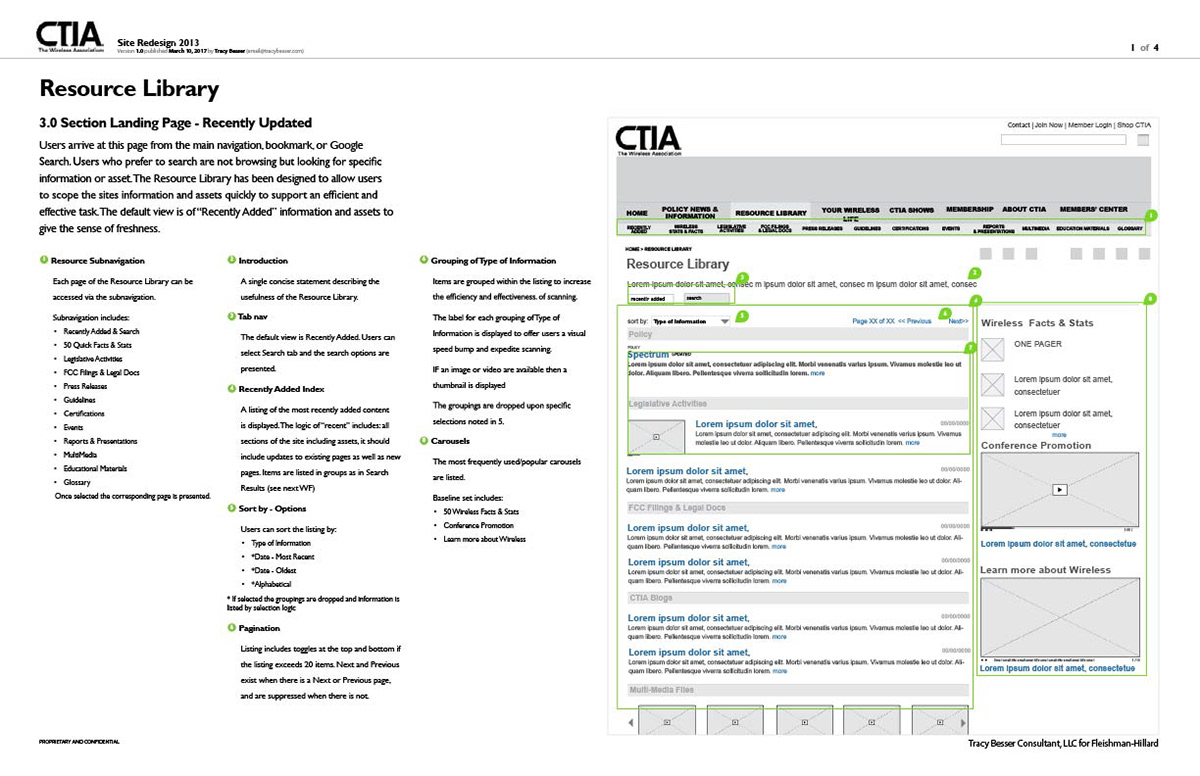 CTIA does not have a dedicated resource for a holistic view or updating so I recommended taking advantage of the new CMS implementation to create modules that would aggregated content on related pages using metadata. Live @ 
http://www.ctia.org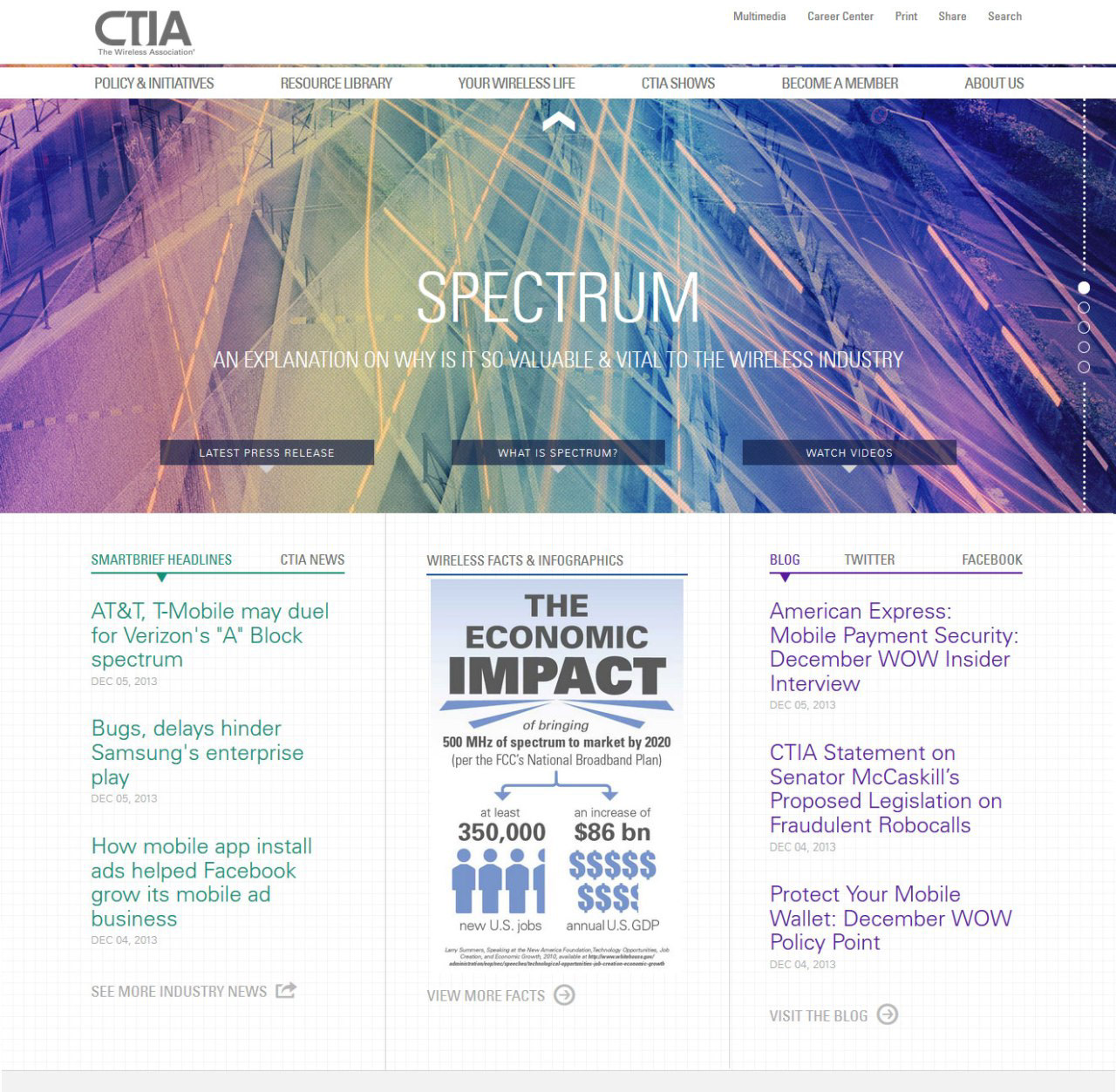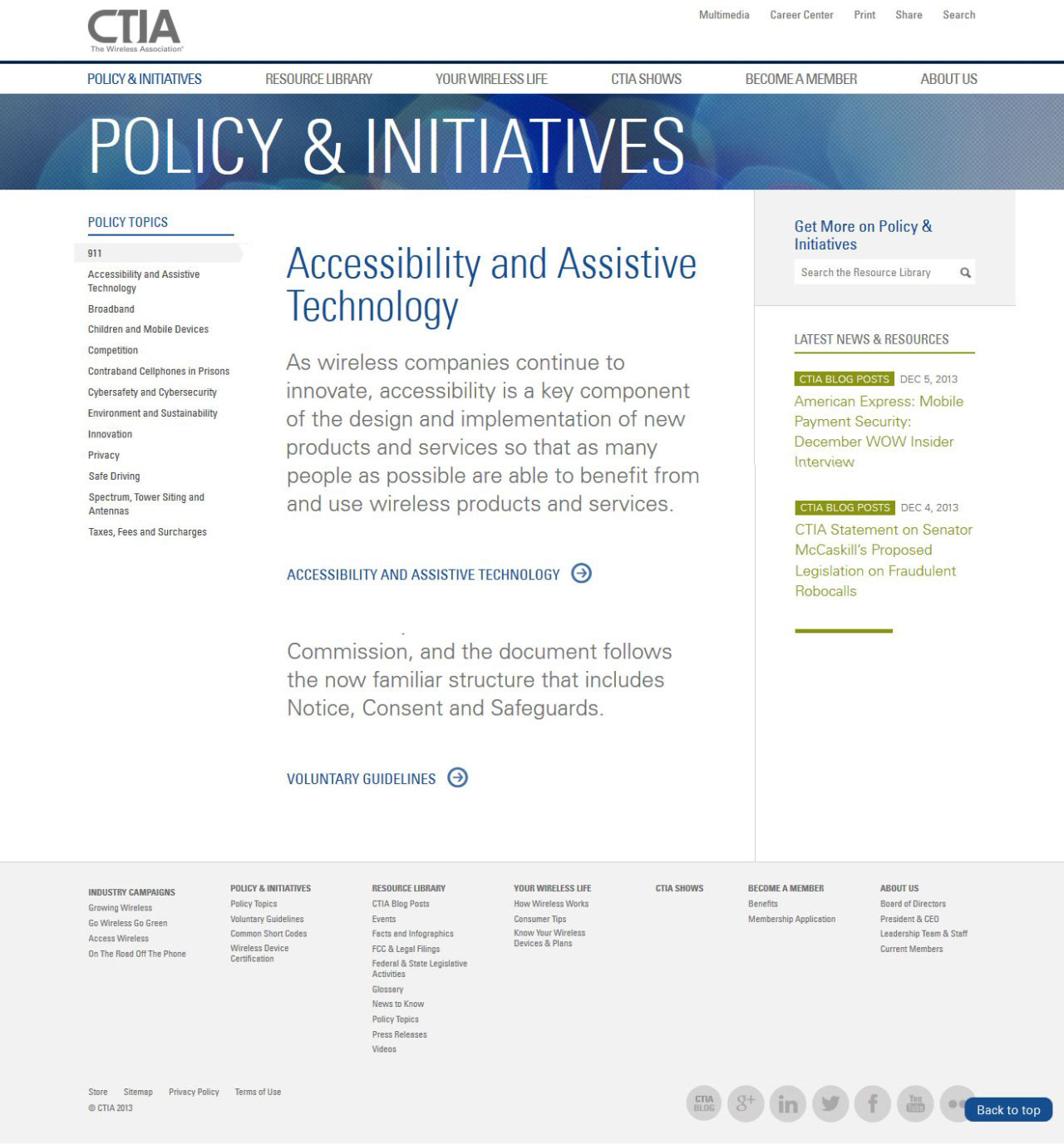 THE DELIVERABLES
Annotated Site map with Content Priorities
Navigation & Content Strategy Direction
Content Strategy – mapping to new pages, refinements, and merging to improve usability and realization of business goals